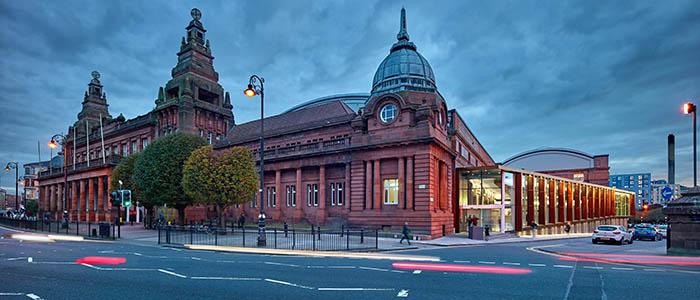 The Office for Rare Conditions, Glasgow is holding a two day workshop on the 12th and 13th of December 2019 in Glasgow on the subject of Registries for Rare Endocrine Conditions.
The workshop will be divided into three sessions,
the first session (12th Dec pm) will be dedicated to providing an update on the EuRRECa project,
the second session (13th Dec am) will select some of the registered participants to share their experience of the international registries that they have been involved in,
the final session (13th Dec pm) will cover the views of stakeholders including the EMA, EURORDIS and professional societies.
The workshop is limited to about 100 participants.  Participants are now invited to complete the full registration form and pay a registration fee (£50 early bird until 20th October, £100 standard until 3rd December – includes workshop dinner on Day 1).  To register click here rareendocrineregistries.eventbrite.co.uk 
This event is supported by an unrestricted education grant from Novo Nordisk.
Registries For Rare Endocrine Conditions Workshop
Kelvin Hall, University of Glasgow
12-13th December 2019
12 December 2019
1300
Registration
Session 1
EuRRECa
1400
Introduction & Aims Of Workshop
Faisal Ahmed, Glasgow
1410
EndoERN – Achievements to date and future directions
Alberto Pereira, Leiden
1420
The Current Landscape of Registries for Rare Endocrine Conditions
Salma Ali, Glasgow
1435
An Overview of EuRRECa
Faisal Ahmed, Glasgow
1450
Discussion
All
1500
Coffee
1530
Core Clinical Outcomes
Olaf Dekker, Leiden
1550
Quality of Registries
Yllka Kodra, Rome
1620
First year results of EuRRECa
Faisal Ahmed, Glasgow
1640
Dissemination and Access Policies
Olaf Hiort, Luebeck
1700
Discussion
1715
Close of Day 1
1900
Dinner
13 December 2019
0830
Registration
Session 2
Lessons From Existing Registries
0900
Industry representatives to present their experience of the strengths and weaknesses of their registries
1030
Discussion
1045
Coffee
1115
Academic registries to present their experience of the strengths and weaknesses of their registries
1245
Discussion
1300
Lunch
Session 3
Views Of The Stakeholders
1400
The views of the EMA
Tom MacDonald, ENCEPP Project
1420
The views of the patients
Virginie Bros-Facer, EURORDIS
1440
The views of professional societies
Helen Gregson, ESE
1500
Discussion
1515
Close & Announcement of Call